Welcome to this comprehensive guide about dog parks in Australia. Whether you're a first-time dog owner or a seasoned pet parent, the information in this blog aims to be both helpful and interesting.
Let's explore the intricacies of taking your four-legged friend to dog parks in the land Down Under.
Introduction
The concept of dog parks has been a subject of great interest among Australian pet owners.
With the growing awareness of the importance of mental and physical well-being for pets, dog parks serve as communal spaces where dogs can exercise, play, and socialize.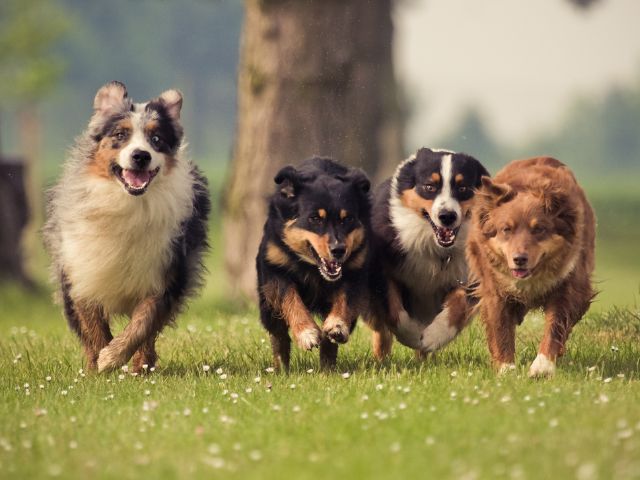 Why Dog Parks Are Important for Dog Owners
Dog parks aren't just fun spaces for dogs; they're also invaluable for their owners.
A good dog park serves as a venue for exercise, socialization, and community building, essentially helping improve the quality of life for both the pet and the owner.
The Current State of Dog Parks in Australia
Australia has seen a rise in the number and quality of dog parks over the years. However, just like any other public facility, these spaces have their ups and downs, which we'll explore in this post.
The Good
Let's begin on a positive note by focusing on the aspects that make dog parks an excellent choice for you and your canine companion.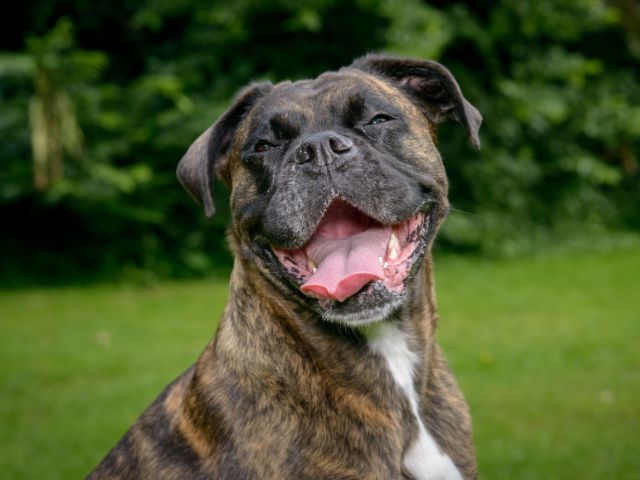 Physical and Mental Health Benefits for Dogs
Dog parks provide a wide range of benefits that are crucial for a dog's physical and mental health. Let's delve into these perks.
Exercise and Physical Activity
Running, jumping, and playing fetch are excellent ways for dogs to expend their energy and get the exercise they need.
Physical activity is essential for maintaining a healthy weight and building muscle, and dog parks offer the perfect environment for this.
Enhanced Mental Stimulation
Dog parks aren't just physical playgrounds; they're mental jungles that provide countless opportunities for your dog to think, learn, and solve problems.
The varied sights, smells, and sounds can be very stimulating for your dog's brain.
Socialization Opportunities
Socialization is a significant aspect of a dog's life that many owners overlook. Dog parks offer an excellent platform for both dogs and their owners to socialize.
For Dogs
Regular exposure to different breeds and personalities can make your dog more sociable and well-adjusted. This is especially crucial for puppies who are still learning about the world around them.
For Owners
While your dog is busy making friends, you too can benefit from social interactions with other pet owners.
It's a great way to share tips, learn about local vet services, or even just have a pleasant conversation.
Special Features of Australian Dog Parks
Australian dog parks often offer unique features that make them stand out. Here are some special amenities you can find.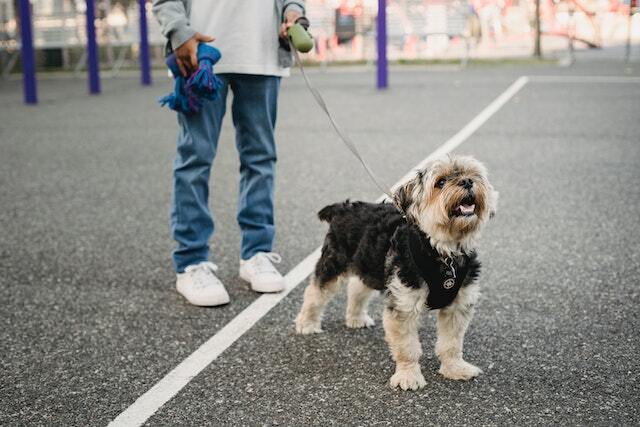 Fenced Areas
Fencing is critical for safety, ensuring that dogs can't run out into traffic. Fenced areas also offer owners peace of mind as they can let their dogs off the leash without too much worry.
Agility Equipment
Some parks offer agility courses where dogs can practice their skills or even learn new ones. It's both entertaining and an excellent way for dogs to get some additional physical and mental exercise.
Natural Landscapes
Australia's unique natural landscapes provide an idyllic backdrop for some dog parks, complete with natural water features, rocky outcrops, and indigenous plant life.
It adds an extra layer of sensory stimulation for the dogs.
Popular Dog Parks Across Australia
While every state has its gems, there are some dog parks that have gained fame for their outstanding features and amenities.
This is by no means an exhaustive list but should give you a good starting point for your next doggy day out. Especially if you have one of these parks close to you or you are planning a holiday.
New South Wales
NSW offers a variety of dog parks in both urban and rural settings.
Sydney Park, St Peters – Features a fenced area, agility equipment, and a pond for dogs to swim.
Turella Reserve, Turella – Known for its scenic walking trails and off-leash areas.
Centennial Park, Sydney – One of Sydney's largest parks, offering multiple off-leash areas and ponds.
Victoria
Victoria is well-known for its pet-friendly parks, especially in the Melbourne area.
Albert Park, Melbourne – Offers a large lake and multiple off-leash areas.
Princes Park, Carlton – Features off-leash zones and plenty of open spaces for fetch.
Westgate Park, Port Melbourne – Includes both fenced and unfenced areas for dogs.
Queensland
From coastal parks to inner-city green spaces, Queensland has a lot to offer.
Nudgee Beach, Brisbane – A beachside park where dogs are allowed to run freely and swim.
Southport Off-Leash Dog Park, Gold Coast – Offers agility equipment and is fully fenced.
Tuckeroo Park, Nudgee – Known for its large, shady trees and picnic spots.
South Australia
South Australia's dog parks offer a mix of coastal and inland options.
Imperial Paddocks, Adelaide – A spacious park with an off-leash area and doggy water fountains.
West Beach, Adelaide – A beach area where dogs can run free and enjoy the water.
Wynn Vale Dam, Modbury – Features a scenic reservoir and plenty of walking trails.
Western Australia
Western Australia offers expansive parks with diverse landscapes.
South Beach, Fremantle – Allows dogs to be off-leash in designated areas.
Jackadder Lake Reserve, Woodlands – Features a beautiful lake and multiple dog-friendly zones.
Whiteman Park, Whiteman – Known for its bushland and wide-open spaces.
Tasmania
Tasmania offers a variety of parks that embrace the natural beauty of the island.
Knocklofty Reserve, West Hobart – Offers off-leash areas and panoramic views of Hobart.
Burnie Park, Burnie – A coastal park with plenty of space for dogs to run and play.
Long Beach, Sandy Bay – A long, sandy stretch where dogs can be off-leash during certain hours.
Australian Capital Territory
ACT's dog parks are well-maintained and offer a variety of settings.
Belconnen Dog Park, Belconnen – Features both small and large dog areas and agility equipment.
Tuggeranong Dog Park, Greenway – Offers separate areas for small and large dogs, plus plenty of shade.
Yarralumla Dog Park, Yarralumla – Known for its large, grassy areas and water access for dogs.
The Bad
As much as we'd like to focus solely on the positives, it's essential to address some less-than-ideal aspects of using dog parks. Awareness of these issues can lead to better experiences for everyone.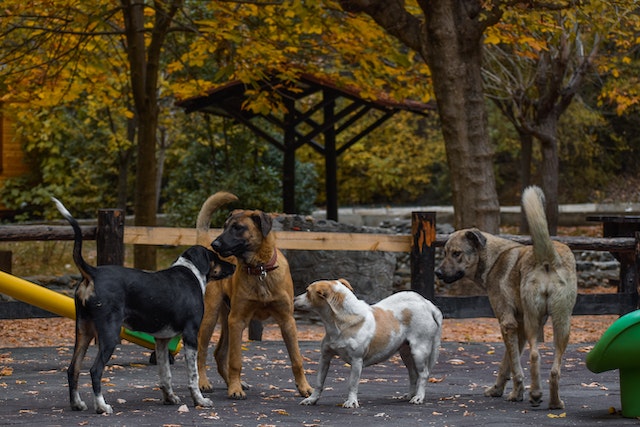 Overcrowding Issues
Overcrowding can turn a pleasant outing into a stressful ordeal. Let's explore how this affects your experience.
How It Affects Your Dog
Overcrowded parks can lead to increased stress and potential for conflicts among dogs. This can be particularly troubling for dogs who are not well-socialized or who have anxious tendencies.
Solutions and Alternatives
Going during off-peak hours or finding less popular parks can alleviate some of these issues. It's also worth considering dog-friendly hiking trails as an alternative.
Lack of Maintenance
A well-maintained park is safer and more enjoyable for both dogs and owners. Unfortunately, not all dog parks are kept in good condition.
Unscooped Poop
The most common complaint about dog parks is irresponsible owners not picking up after their pets. This not only makes the park unsightly but also poses health risks.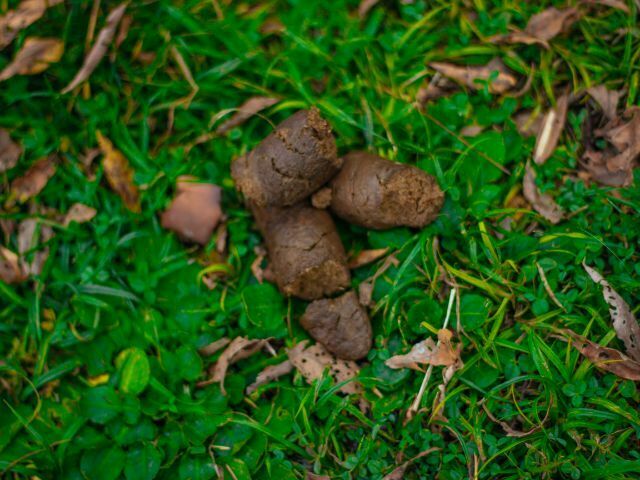 Wear and Tear of Equipment
Agility equipment and other amenities can become hazards if not regularly inspected and maintained. Always check the equipment before allowing your dog to use it.
Health Risks
Any place where dogs congregate has the potential for the spread of diseases. Here's what to watch out for.
Parasites and Diseases
From fleas and ticks to intestinal worms, dog parks can be breeding grounds for parasites. Make sure your dog is up-to-date on all vaccinations and regular parasite treatments.
Inadequate Vaccination Among Dogs
Not all dogs at the park will be vaccinated, which can pose a risk to your pet. Always consult with your vet about the necessary vaccines and preventive medications your dog should have before visiting dog parks.
The Ugly
While it's unpleasant to discuss, some aspects of dog parks can be downright ugly. These often stem from irresponsible pet ownership and a lack of awareness of the law.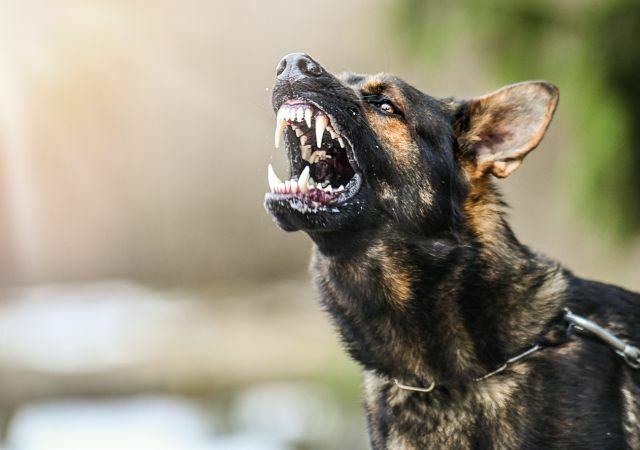 Irresponsible Dog Ownership
Unfortunately, some dog owners treat parks as dumping grounds for their dogs, neglecting their responsibilities and causing problems for others.
Lack of Supervision
Unsupervised dogs can become a nuisance or even a danger to other dogs and people. It's crucial for owners to monitor their dogs closely and intervene when necessary.
Aggressive Dogs and Conflicts
Dog fights and aggressive behaviour can ruin the park experience for everyone involved. Knowing how to handle dog conflicts and when to remove your dog from a situation is essential.
Legal Complications
Laws surrounding dog parks vary by location and can involve a host of potential legal complications for dog owners.
Local Laws and Regulations
Different councils have different laws about leash requirements, opening hours, and even the types of dogs allowed in parks. Being unaware of these can lead to fines or bans.
Liability Issues
If your dog injures another dog or person, you could be held legally responsible. Always keep control over your dog and be aware of your surroundings to minimize risks.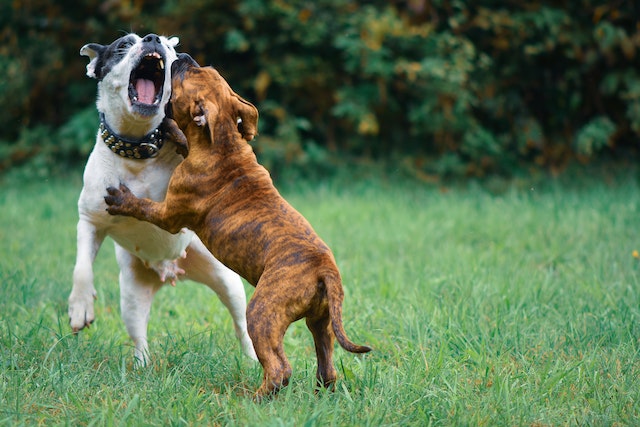 Choosing the Right Dog Park
With all the positives and negatives in mind, let's look at how you can choose the right park for you and your furry friend.
Factors to Consider
Selecting the ideal dog park involves considering various factors to ensure a safe and enjoyable experience.
Location
Proximity to home is a significant consideration. The closer the park, the more frequently you're likely to visit. However, sometimes it might be worth driving a little further to a better-quality park.
Amenities
Look for parks that offer the amenities that matter most to you and your dog, such as freshwater sources, shaded areas, and agility equipment.
Crowd and Vibe
The crowd can make or break your dog park experience. Visit the park at different times to get a sense of who uses it and how well it's maintained.
Online Resources and Apps
Several websites and apps can help you find and evaluate dog parks in your area. Reviews and ratings can provide insights that you won't get just by visiting once or twice.
Best Practices for Using Dog Parks
To make the most of your dog park visits, there are some best practices to follow. These ensure that both you and your pet have a good time and stay safe.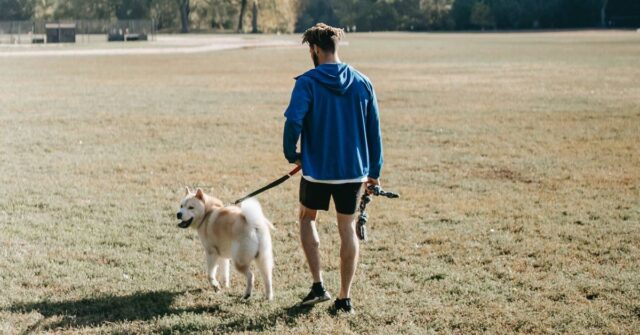 Before You Go
Preparation is key to a successful dog park visit. Here are some things to consider before you head out.
Vaccinations and Health Checks
Ensure your dog is up-to-date on all vaccinations and has had a recent health check. This is important for your dog's safety as well as the safety of other dogs at the park.
Basic Training Commands
Training your dog to follow basic commands like "come," "sit," "stay," and "leave it" can be invaluable in a dog park setting for maintaining control and ensuring safety.
While You're There
Once you're at the park, following certain guidelines can make the experience more enjoyable for everyone.
Etiquette and Rules
Follow all posted rules, and observe common dog park etiquette, such as picking up after your dog and filling any holes your dog may dig.
Monitoring Your Dog
Keep an eye on your dog at all times. This not only prevents undesirable behaviours but also allows you to intervene quickly if your dog is showing signs of stress or discomfort.
Conclusion
The state of dog parks in Australia is a complex subject with lots of room for improvement but also plenty of aspects to celebrate.
By staying informed and proactive, you can make the most of what dog parks have to offer while also contributing to their betterment.
Why the State of Dog Parks Matters
Dog parks are more than just fenced areas; they are community hubs that play a significant role in the well-being of our pets and ourselves.
Their quality and maintenance reflect broader attitudes toward pet care and public spaces in Australia.
What You Can Do to Make a Difference
From following best practices to advocating for better facilities, there's a lot individual dog owners can do.
Your actions and attitude can contribute to a safer, cleaner, and more enjoyable dog park for everyone.