If you're a dog owner in Australia, you know how hard it can be to leave your furry friend behind when you go on holiday.
The good news is, you don't have to! Australia is a paradise for dogs, with numerous destinations that are perfect for both two and four-legged adventurers.
In this comprehensive guide, we'll walk you through some of the best dog-friendly holiday spots, how to prepare for your trip, and what to consider when travelling with your canine companion.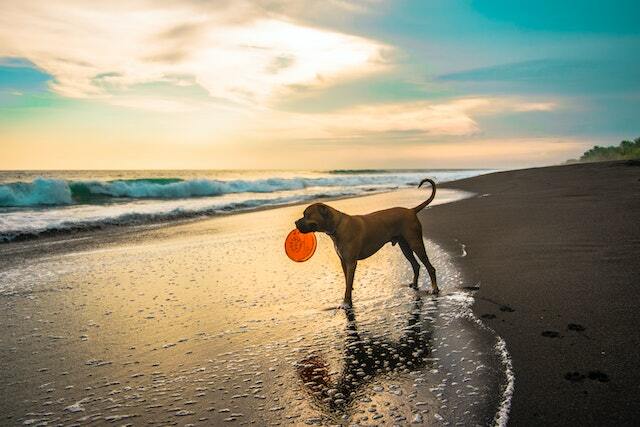 About This Guide
Welcome to our guide where we'll explore the finest destinations in Australia that you and your four-legged friend can enjoy together.
We understand that a holiday is much better when it's shared with a loyal companion, which is why we've put together this detailed guide.
Why Dog-Friendly Destinations Matter
It's simple: dogs are part of the family.
Leaving them behind can create stress for both you and your pet. Dog-friendly destinations provide an inclusive environment where your pup can play, explore, and relax just like any other family member.
Moreover, the shared experiences contribute to your bond and create lasting memories.
The Australian Landscape: A Paradise for Pooches
Australia is blessed with a diverse range of landscapes perfect for doggy adventures, from beaches and forests to outback terrains and bustling cities with pet-friendly parks.
It truly is a paradise for pets and owners alike.
The Criteria for Our Picks
To make our list as helpful as possible, we've based our picks on several critical factors that will ensure your holiday is a hit with every member of the family, including your dog.
Safety First: Ensuring a Safe Environment
We prioritize destinations that have dog-friendly parks, trails, and beaches, along with a generally safe atmosphere. No busy roads nearby or any other potential hazards for your furry friend.
Paws for Thought: Accessibility and Convenience
Our selected destinations are easily accessible, with options to get there by car or public transport. We also consider the availability of pet-friendly accommodations and amenities.
Ruffing It: Natural Beauty and Outdoor Activities
Our picks offer various outdoor activities that are fun for both dogs and their owners. From scenic walks to playful beach time, these destinations have it all.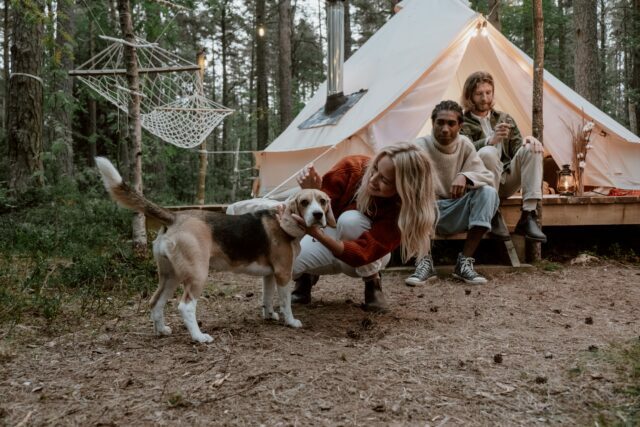 Woof-Top Dining: Availability of Dog-Friendly Eateries
Mealtime is family time, even when you're on holiday. Our destinations include areas where you'll find cafes and restaurants happy to accommodate your four-legged friend.
Top Dog-Friendly Destinations by State
Ready to dive into the list? Here are the best dog-friendly holiday spots, sorted by state for your convenience.
New South Wales
From charming coastal spots to vibrant urban settings, New South Wales offers a plethora of options for dog-friendly getaways.
Sydney Surroundings
The areas around Sydney are filled with dog-friendly parks, beaches, and walking trails. Places like Manly, Rose Bay and Coogee offer designated dog areas where your pup can roam freely.
Accommodations are abundant, with many hotels and Airbnb properties offering dog-friendly rooms.
Byron Bay
Byron Bay isn't just a human's paradise; it's a dog's dream. With its laid-back vibe and numerous dog-friendly beaches, it's a perfect getaway spot for you and your pooch.
Victoria
From Melbourne's inner city parks to the rugged coastlines, Victoria provides a diverse range of options for dog-friendly holidays.
Melbourne's Green Spots
Melbourne is known for its trendy atmosphere and abundant parks. Areas like Albert Park and Edinburgh Gardens offer spacious off-leash areas where your dog can socialize while you enjoy a relaxing picnic.
Great Ocean Road
The scenic drive along the Great Ocean Road offers numerous spots where you can pause and take in nature with your dog. Look out for dog-friendly beaches and hiking trails along the way.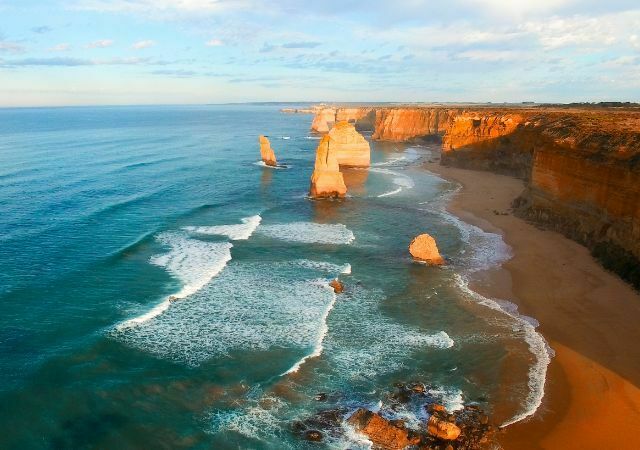 Queensland
From the sunny Gold Coast to the tropical landscapes of Northern Queensland, this state offers a vibrant selection of pet-friendly holiday options.
The Gold Coast
Known for its stunning beaches, the Gold Coast also has a wealth of dog parks and walking trails. Check out places like The Spit for a day of fun and frolic with your furry friend.
Tropical North Queensland
Explore the tropics with your pooch in this lush region. Although pets are restricted in national parks, there are plenty of other spots like Palm Cove where dogs are welcome.
South Australia
The beautiful landscapes of South Australia are not to be missed, and the best part is that your dog can enjoy them with you.
Adelaide Hills
Just a short drive from Adelaide, the Adelaide Hills offer lush forests and stunning views. Many of the walking trails are dog-friendly, and the region also has some pet-friendly cottages.
Kangaroo Island
While not all areas of Kangaroo Island permit dogs, there are select beaches and parks where your pooch can play. Always be sure to check local guidelines, but it's a fantastic escape from the mainland.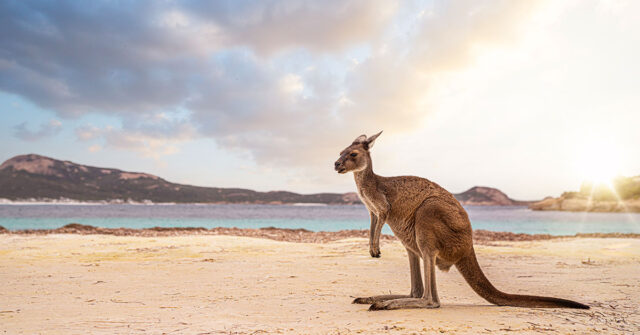 Western Australia
Western Australia is a vast expanse of diverse landscapes, and many of these are ideal for a holiday with your dog.
Perth and Fremantle
Both Perth and Fremantle have numerous parks and reserves where dogs are welcome. Popular spots include South Beach in Fremantle and the vast Kings Park in Perth.
Margaret River
This region is not just famous for its wines; it's also a haven for dogs. There are several dog-friendly beaches and a number of walking trails suitable for dogs of all sizes.
Tasmania
The island state of Tasmania is a paradise of natural beauty, and much of it can be enjoyed with your dog by your side.
Hobart and Surrounds
The area around Hobart has numerous dog-friendly parks and beaches. Nutgrove Beach and Long Beach are popular spots where dogs can run off-leash during specified times.
Cradle Mountain
While dogs aren't allowed in the National Park itself, there are surrounding areas where you can take a nature walk with your furry friend. Pet-friendly accommodations are also available in the vicinity.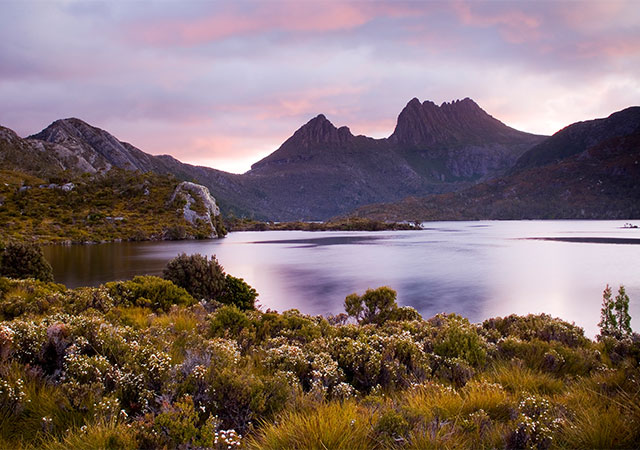 Northern Territory
The Northern Territory offers unique landscapes that are unlike any other in Australia, providing a distinctive backdrop for your adventures with your dog.
Darwin's Dog-Friendly Parks
Darwin offers several dog-friendly parks where your pooch can run and play. Jingili Water Gardens is a popular choice, featuring shaded areas and even a shallow pond for dogs to splash in.
Alice Springs
The area around Alice Springs offers several dog-friendly walking trails where you can experience the beauty of the Australian outback. Just make sure to keep your dog on a leash to protect the local wildlife.
Seasonal Considerations
The time of year you choose to travel can greatly impact your experience. Let's break down some seasonal considerations to help you plan the perfect getaway.
Summer Getaways
Summer in Australia can get hot, so it's essential to consider destinations that offer plenty of shade and water activities to keep your dog cool.
Beachside spots are often a good choice, as are highland areas where the climate is milder.
Winter Retreats
If you prefer the cold, winter getaways in the mountains can be quite magical. Your dog will love playing in the snow, and you'll love the cozy nights by the fireplace.
Always check in advance if your chosen accommodation provides heating facilities for your pet.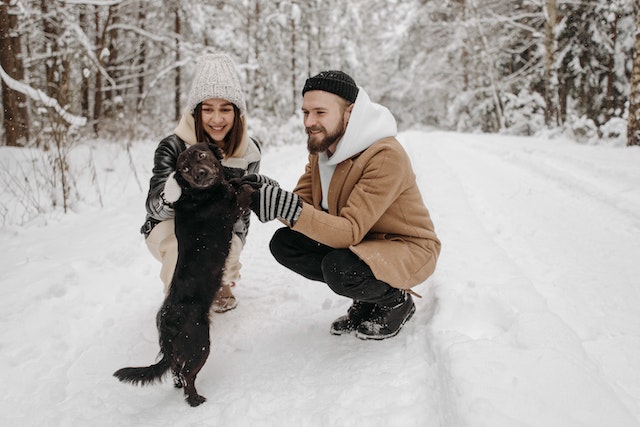 Best All-Year-Round Destinations
Some destinations are fantastic all year round. Coastal areas with mild climates and cities with well-maintained parks fit this category nicely.
Always consider your dog's comfort when choosing a destination.
Preparing for the Journey
Before you embark on your adventure, there are some crucial preparatory steps you need to consider.
A little preparation can go a long way in ensuring a smooth and enjoyable trip for both you and your furry friend.
Health Checks and Vaccinations
Before any trip, it's advisable to schedule a check-up with your veterinarian. Ensure all vaccinations are up to date and discuss any concerns you may have, such as travel anxiety or diet changes.
Packing the Essentials
Packing for your dog involves more than just a leash and a bowl. Consider bringing toys, comfort items like a familiar blanket, and any special food or medication your dog might need.
Accommodation Preparations
Always confirm your accommodation's pet policy in advance. Some places may have restrictions on the number or size of pets, while others might require a pet deposit.
Also, consider the facilities they offer for pets, like a fenced yard or walking services.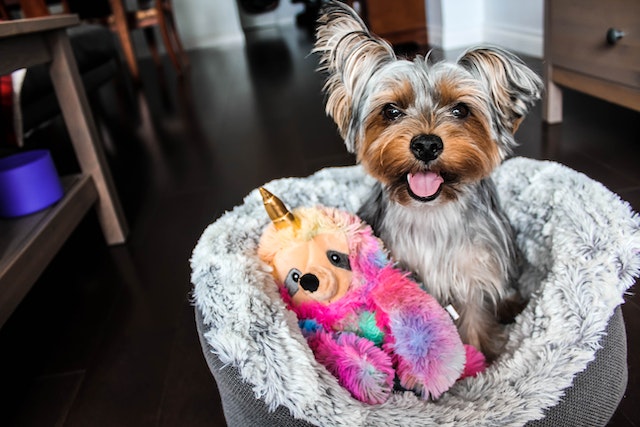 Exploring Local Culture: Dog-Friendly Events and Festivals
Australia isn't just rich in natural beauty; it's also abundant in local culture.
Exploring this aspect of your holiday destination will make your trip more fulfilling, and fortunately, there are numerous dog-friendly events and festivals where your pup is welcome.
Canine Carnivals and Festivals
Places like Sydney, Melbourne, and Brisbane often host canine carnivals and festivals. These events feature everything from dog agility courses to pet-friendly vendors selling unique treats and toys.
Make sure to check the local events calendar for such festivals during your travel dates.
Pooch Parades
In some smaller towns, you may stumble upon local pooch parades, an adorable spectacle where the community comes together to showcase their furry friends in a procession.
It's a fun and social event for both humans and dogs alike.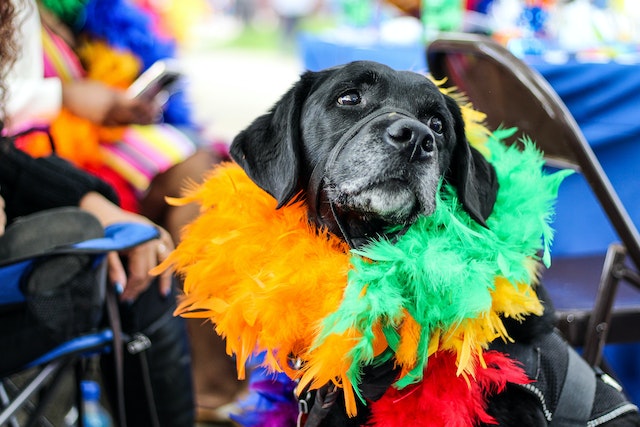 Unique Outdoor Activities
Whether it's a dog-friendly surf lesson in Sydney or a riverboat tour in Adelaide that welcomes pets, look for unique activities that you can experience only in the area you are visiting.
Regional Foods and Treats
While enjoying local cuisine, don't forget about your four-legged friend. Some areas may offer specialty pet bakeries or cafes where you can get a treat for your pup as well.
Legal and Regulatory Considerations
When travelling with your pet, it's crucial to be aware of the rules and regulations to ensure a hassle-free holiday.
National Park Rules
Each National Park in Australia has its own set of rules regarding dogs. Some may allow dogs in certain areas, while others may prohibit them altogether.
Always check the National Park's website for the most current information before planning your trip.
Local Bylaws and Regulations
Different states and local governments have varying bylaws concerning dogs, such as leash laws and restricted areas. Familiarize yourself with these rules to avoid unnecessary fines or issues.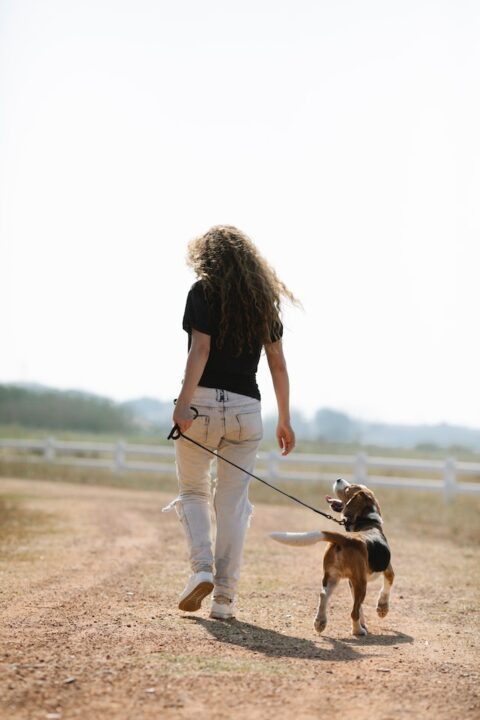 Emergency Services and Veterinary Clinics
While we all hope for a holiday free from mishaps, it's always better to be prepared for emergencies.
Know Before You Go
Before embarking on your journey, take note of the closest veterinary clinics and emergency services near your accommodation and planned activities.
This information could prove invaluable in an emergency situation.
Emergency Numbers and Addresses
Keep a list of emergency numbers and addresses, both for general emergencies and pet-specific issues. Many places have 24/7 vet services, and knowing where to go can save precious time in an emergency.
Conclusion
We've covered a lot of ground in this guide, and now it's time to wrap it up and get you one step closer to your next dog-friendly holiday.
Recap of Top Picks
To recap, some of our top picks for dog-friendly destinations in Australia include Byron Bay for its stunning beaches, the Adelaide Hills for nature walks, and Melbourne for its metropolitan pet amenities.
These destinations offer a range of activities that will keep both you and your furry friend entertained.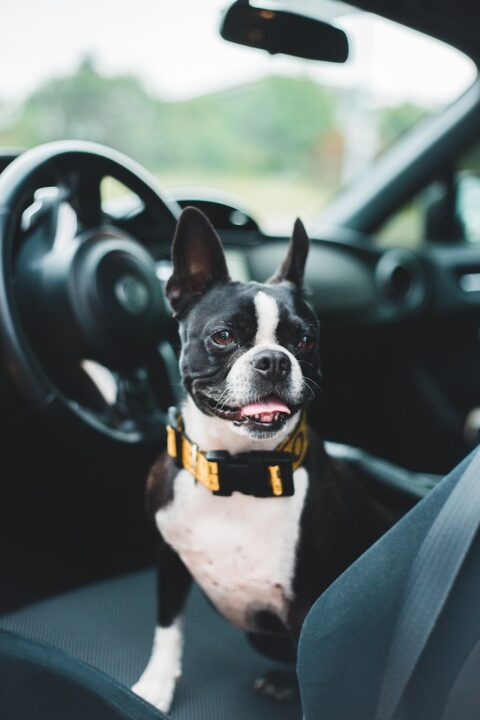 Tail-Wagging Adventures Await
Your four-legged friend deserves a holiday as much as you do, and Australia offers a plethora of options.
Whether it's romping through the surf or exploring new trails, your next tail-wagging adventure is just around the corner.